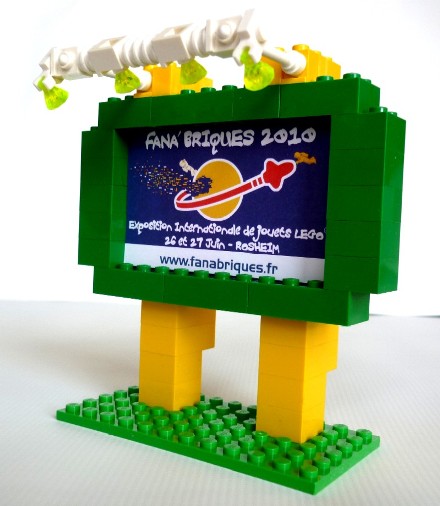 It's time again for the annual
Fana'Briques
event!
Fana'Briques
is one of the largest LEGO® events in Central Europe; it takes place tomorrow and on Sunday (26/27th of June) in Rosheim, Alsace (France).
This year, the topic is "LEGO® in space"; consequently, I will take part with two "NXTronauts" that can collect "moon" rock cuttings and drive around on a NXT "moon car".
So if you are still looking for a weekend's occupation or always wanted to visit France anyway: Fana'Briques 2010 is a good opportunity for that.
As an appetizer, have a look at a
video
on last year's event.